Construction Heaters in Orange CT

Temporary Heat- Where & When You Need It.
CPP's temporary heat services are designed to allow for year-round construction. Regardless of the weather, or the size of the project - CPP has the tanks as well as the heaters to keep you going.
The great thing about being specialists in temporary heating equipment in CT and other heating systems is there are a number of industries and project types that we can work with. Whether you need it is for a small single family residence or condominium complex, school, municipal or commercial project- we can accommodate you.
We work closely with large industrial contractors who build high-rise buildings, shopping plazas, and other construction projects. We also provide temporary heating to home builders across Connecticut.
Temporary Heat Services in Orange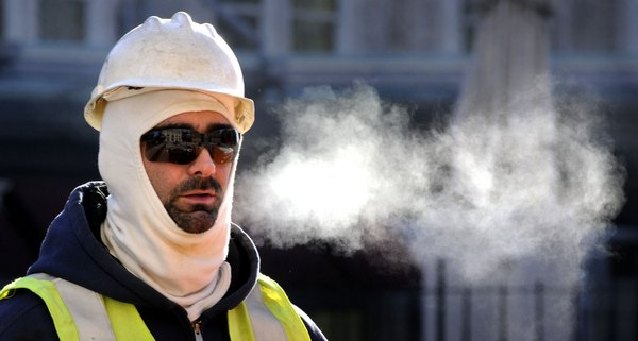 In the construction industry, working heaters are often a luxury. When it gets too cold to complete a job on time, you should call Connecticut Propane. We provide you with the temporary heat of construction heaters in CT to keep your team warm and your project on time. Below you'll find more details regarding the temporary heating services offered by CPP.


Construction Heater Rentals in Orange CT

CPP offers Temporary Heat Services in CT when and where people need it most. For your convenience, we not only sell construction heaters, we also offer construction heater Rentals in Orange, CT. For more information about Construction Heater Rentals in Orange CT or Temporary Heat in CT , Call 860-365-5218

BABFAR | Temporary Heat in Orange

CPP works with BABFAR which is the industry standard for temporary heating services. When it comes to large projects, we use BABFAR set up heaters and we provide you with the tanks you need to keep them running.
We know how important it is that you don't run out of fuel during construction heat, and we will help you select the proper tank capacity and the service to back it up. To make certain your costs do not exceed budget we will execute a careful analysis of your needs – heater sizing, location, ducting, etc. We can also deliver tanks and temporary heaters in Orange, CT for your convenience.


We offer a variety of BABFAR Heaters in Orange that include:
BABFAR: AH Series
BABFAR: DF-BG Series (1.8-9)
BABFAR:DF-BG Series (11-21)
BABFAR: Steam & Hot Water Heaters
BABFAR: Indirect Fired Heaters
These temporary heaters range from 380,000 BTU's to over 4,500,000 dependaent on series and model and are perfect for big projects that require maximum temporary heat. Call CPP for more information about BABFAR Construction Heaters in Orange, CT.

For Construction Heat Services in Orange, CT, Contact CPP Today